Who are the most gifted athletes in the world?
Who are the most gifted athletes in the world?
When you think of sports players, who do you think is the most gifted athlete of all time? The definition of gifted that we perceived is having exceptional talent or natural ability in their sport. Many people think the person who has won the most championships is the most gifted but that is not always true. These athletes are so gifted because of the genetics they got when they were born. We have chosen the word gifted because there is a big difference between the two, gifted means rare exceptional talent while skilled means having the ability to do a certain task well. In this story, we will tell you who are the most gifted athletes in the world.
LeBron James: Many people have thoughts on who the most gifted athlete is. As it is, a lot of people have been leaning towards LeBron James. Kenley Jansen, a pitcher on the Dodgers, said this about LeBron James: "I would say, without a doubt, he's the greatest athlete in the world. He's a football player playing basketball." He describes James as a football player because LeBron is a big guy he is 6'8 ft and 250 lbs but he has the speed of a player that is half his size, and he is big enough to play football. He is the definition of a gifted athlete because when he was in high school he played wide receiver and he was gifted at it like basketball too. Now he plays basketball professionally and is amazing at the sport.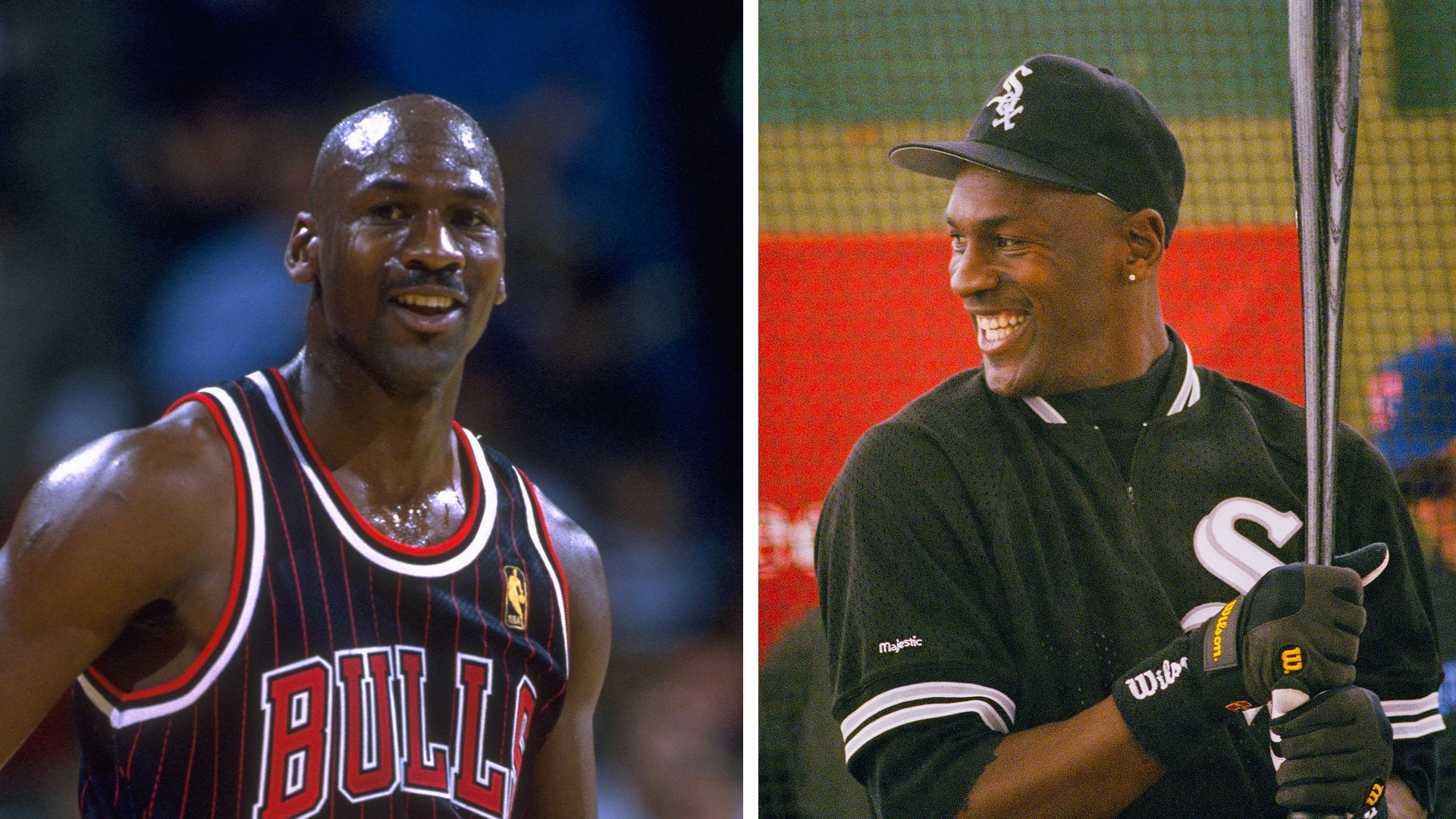 Michael Jordan: Jordan was said to have been the greatest basketball player of all time and is still respected for that. Jordan played 15 years in the NBA and he played for two teams: the Washington Wizards and Chicago Bulls. He has one of the best hang times in the history of the NBA, and he put up huge numbers in his 40's, which is unheard of. No ordinary human is capable of these things. He was one of the four people to have won both an MVP and a defensive player of the year in his career. He was so athletically gifted, he played in the MLB too! He played for the the Chicago White Soxs in his baseball career, and he left a lasting remark on the team. This is how Michael Jordan came to be one of the most gifted and respected athletes in the world.
Usain Bolt: Bolt has won and accomplished many things in his life, he is a world record holder and is an Olympic champion for multiple years. He has the records in the 100m and the 200m dash. Even if a regular person trained everyday they could never be as talented as Usain Bolt. He's just straight-up gifted. He is also oddly shaped for a sprinter, most sprinters tend to be short but Usain Bolt is tall and still has the benefits of being short, the wind never catches him and he gets off the blocks pretty fast. Usain Bolt is an 11-time world champion. Bolt has also been named the best track and field athlete and the best international athlete by the ESPY awards. Bolt retired in 2017 but his legacy still lives on forever. He will always be known as one of the fastest human beings alive.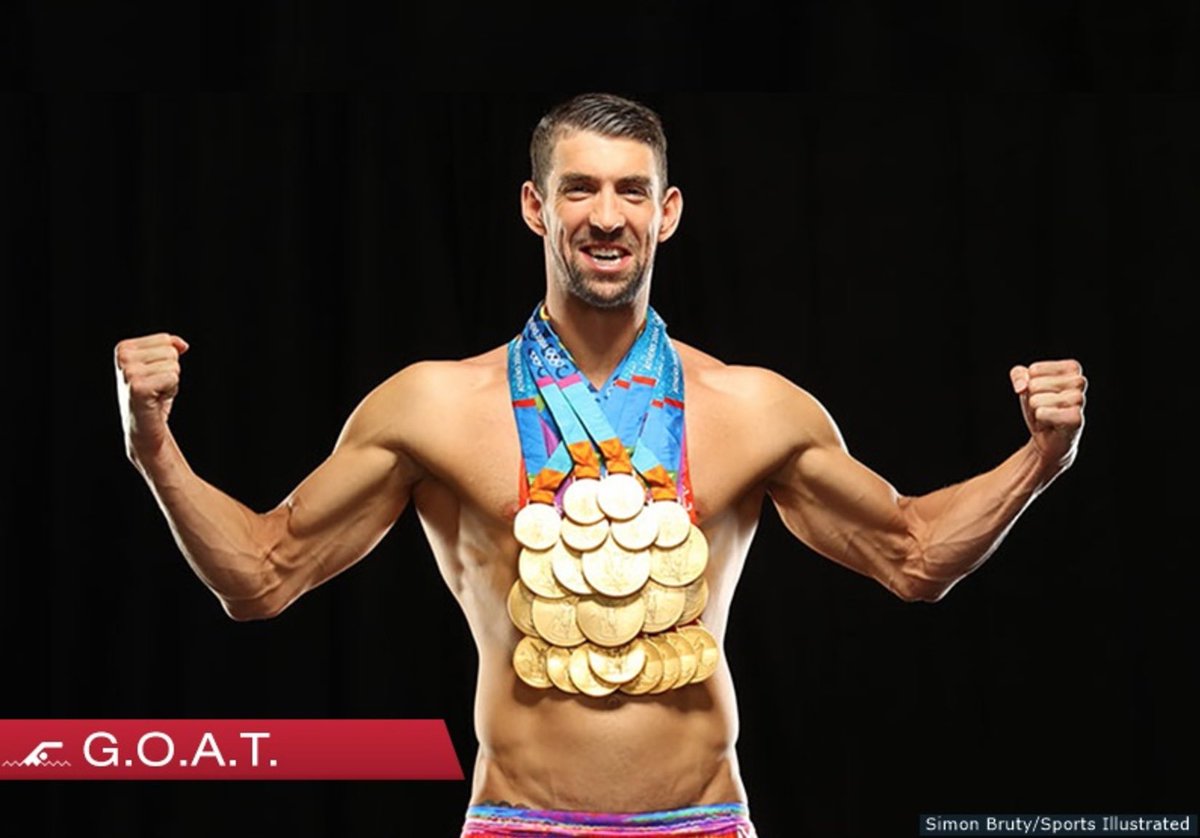 Michael Phelps: Phelps is one of the most well-known swimmers in the world because of his talent. He's so fast, that he's gotten more gold medals than 108 countries! He's won 23 gold medals out of the 30 Olympic events he's been in. He broke his first world record in 2001 when he was just 15 years old! As you can see, an ordinary person with a lot of training can't do this, no matter how hard they try. Phelps has an awkward body, he has pretty short legs but long arms which makes him perfect for swimming and also gifted at it to.  Phelps is simply gifted, and he used that gift to become one of the best swimmers in history.
Bo Jackson: Jackson played both Baseball and Football professionally and is the only athlete in history to be named an All-Star in both sports. Jackson played running back in the NFL and an outfielder in the MLB. He also played in college for both sports and won a Heisman trophy when he was in college. Jackson had a hip injury in 1991 when he was playing football and that sadly ended his career but didn't stop him from pursuing other of his interests. Jackson did many things in his career such as qualifying for the Olympic track and field team, joining the MLB after that and finally he played football for the last years of his career. This is just some of the stuff that Bo Jackson did to become one of the most gifted athletes in the world.
You are probably thinking how are these athletes so gifted? It is because, "Genetics have a large influence over strength" (verywellfit.com). Athletes like LeBron James, Michael Jordan, Michael Phelps, Usain Bolt, and Bo Jackson probably got the athletic gene from their parents and they put it to good use. These athletes come from all different sports but they all have the ability to be gifted. If you were gifted like these athletes, would you show the world what you can do?